How To Refinish Hardwood Floors?
RESTORING BACK THE BEAUTY OF YOUR HARDWOOD FLOORS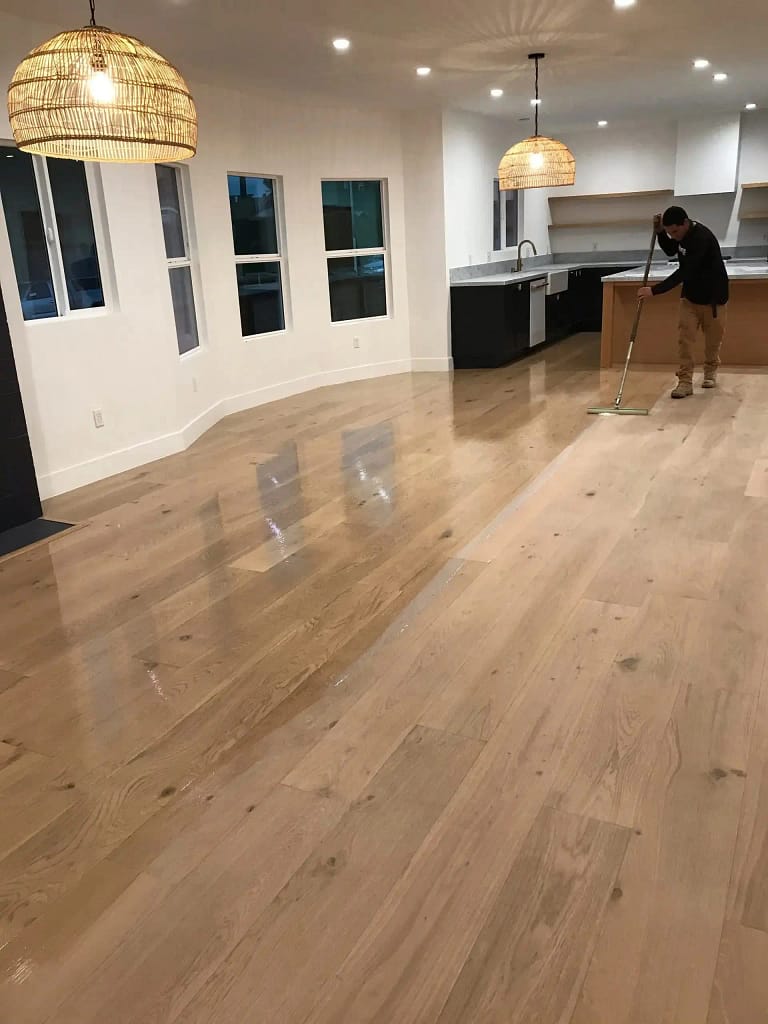 How to Refinish Hardwood Floors? One sure way to restore the beauty of your hardwood floors is by refinishing. Hardwood floor refinishing entails sanding away the imperfections on the wood flooring such as dents, scratches or stains and applying fresh coats of polyurethane finish and sealers. To get the best result, it is recommended that a licensed, professional hardwood flooring refinisher do the work. 
In any case you are wondering how to refinish hardwood floors, here are the standard steps:
Start by cleaning the floor thoroughly with a vacuum and a wood floor cleaner. This will remove any dirt, debris, or dust that may be on the surface of the floor.

Next, use a drum sander to sand down the surface of the floor. Be sure to sand in the direction of the wood grain, and make sure that you remove all of the old finish from the floor.

After sanding, use a hand-held orbital sander to sand the edges and corners of the floor, as well as any areas that the drum sander couldn't reach.

Once the floor is sanded, use a shop vac to remove all of the dust and debris from the floor.

Apply a new finish to the floor using a T-bar or roller. Be sure to apply the finish evenly, and allow it to dry completely before walking on the floor or placing furniture back in the room.

Once the finish is dry, your hardwood floors should be looking like new! 
If you need help or have any questions, consider hiring a professional flooring contractor in Los Angeles to assist you with the project. For a Free On Site Estimate Call 323-799-9954
MORE ABOUT HARDWOOD FLOORING
How To Refinish Hardwood Floors? RESTORING BACK THE BEAUTY OF YOUR HARDWOOD FLOORS Hardwood Floor Refinishing How to Refinish Hardwood Floors? One sure way to restore
Read More »