Hardwood Flooring Los Angeles: A Match Made in Heaven
When it comes to home aesthetics in the City of Angels, nothing matches the timeless elegance and enduring quality of hardwood flooring. At Custom Hardwood Flooring LA, we understand the unique Los Angeles lifestyle and climate, and how to make hardwood flooring work best in this vibrant city
Welcome to Custom Hardwood Flooring LA! We're the trusted partner for homeowners, property managers, and realtors throughout Los Angeles needing top-notch hardwood flooring services.
Our years of expertise and commitment to perfection shine through in every hardwood floor installation. We create floors that look beautiful and are built to last, adding value and aesthetic appeal to your space.
When it comes to hardwood floor installation, Custom Hardwood Flooring LA is the name that Los Angeles trusts. Our team of seasoned experts works diligently to ensure every plank is perfectly in place, providing you with a floor that'll stand the test of time.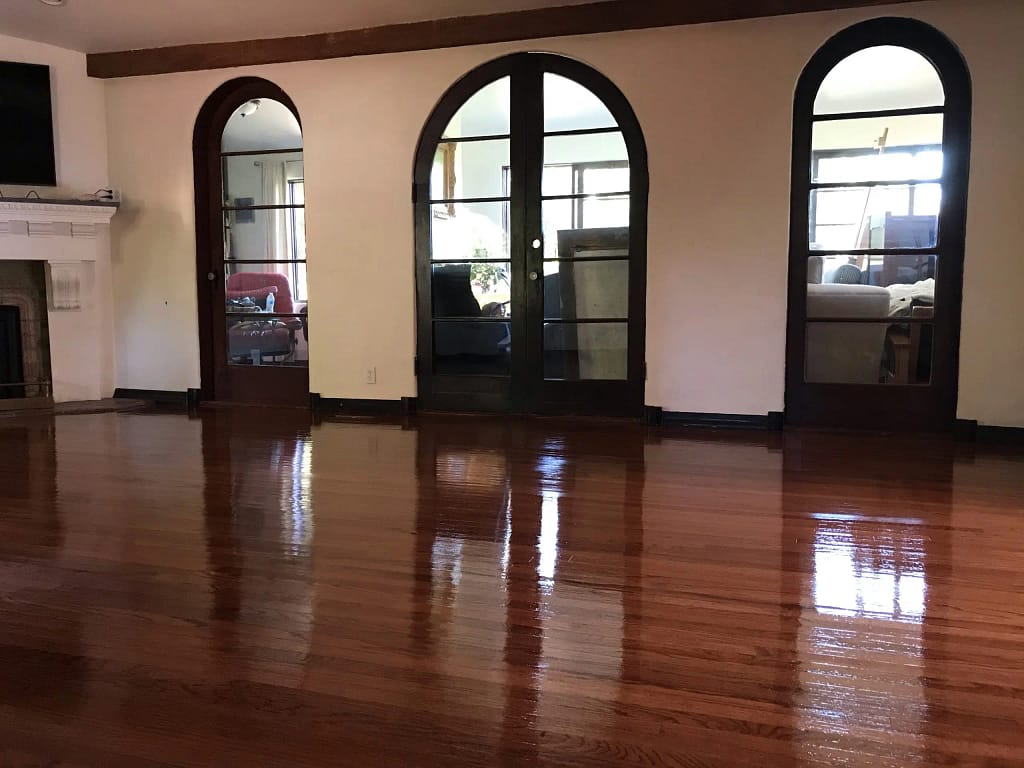 Tired of the worn-out look of your current hardwood floor? Custom Hardwood Flooring LA is here for you. Our hardwood floor refinishing services transform lackluster floors into vibrant, shining surfaces. Breathe new life into your old hardwood floor and see how we make it look brand new!
Dreaming of a particular shade for your floor that matches your decor? With our custom staining service, the possibilities are endless! We mix the perfect stain to give your floor the color it needs to complement your space's overall design.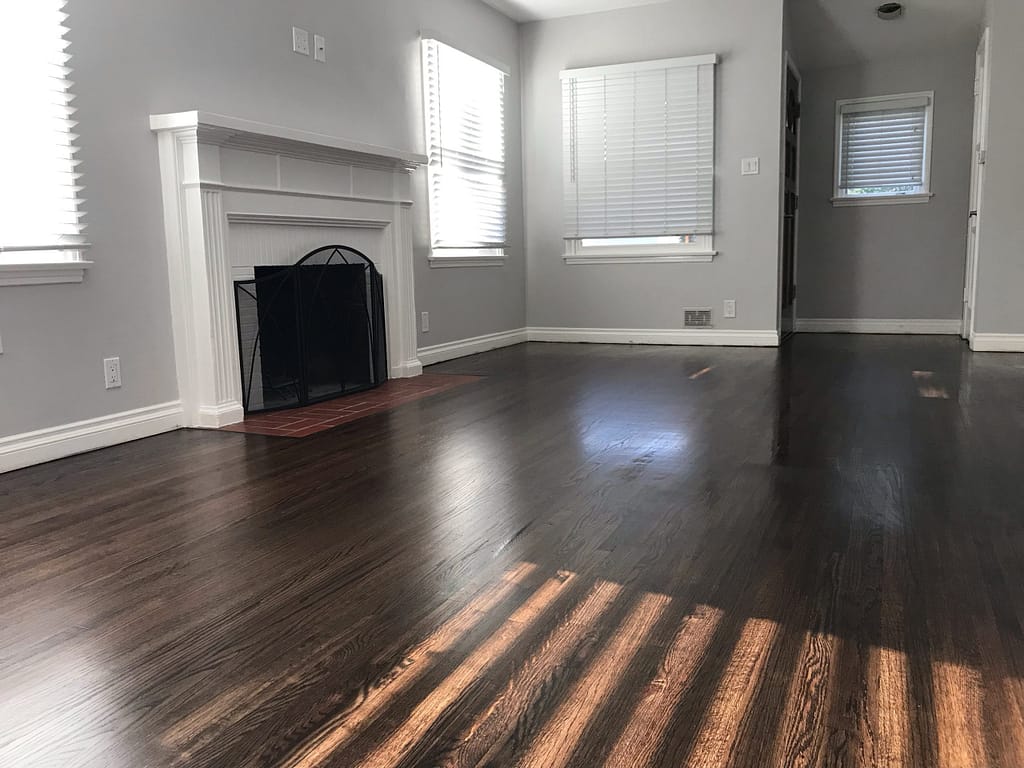 Whether you prefer the traditional charm of hardwood, the practical beauty of laminate, the sustainable appeal of bamboo, or the versatile durability of vinyl plank, Custom Hardwood Flooring LA has the expertise to turn your flooring vision into reality. Get in touch with us today to learn more about our installation services!
Schedule for a FREE On Site Estimate
Built for LA Living
Hardwood flooring is an excellent choice for Los Angeles homeowners, property managers, and realtors. Its natural warmth and charm resonate with the sunny, laid-back California lifestyle. Plus, it's durable enough to withstand heavy foot traffic, making it perfect for bustling LA households and commercial spaces.
Adaptable to Los Angeles Climate
Los Angeles is known for its mild, mostly dry climate, an ideal condition for hardwood floors. Our team at Custom Hardwood Flooring LA knows precisely how to install, finish, and restore your floors to suit the city's climate, ensuring they remain beautiful and resilient throughout the seasons.
Eco-Friendly Choice in the Green City
As LA continues to lead the way in environmental sustainability, choosing hardwood flooring aligns with the city's green initiatives. Hardwood flooring is not only sustainable, but it also improves indoor air quality, making your space healthier. At Custom Hardwood Flooring LA, we're proud to offer this eco-friendly solution to our clients.
Experience the LA Aesthetic
Embrace the blend of modern living and classic elegance that defines Los Angeles. With our hardwood flooring services – from installation to custom staining, sanding, refinishing, and restoration – we'll help you achieve that quintessential LA aesthetic in your home or property.
Whether you're located in downtown Los Angeles or in the heart of Hollywood, trust in Custom Hardwood Flooring LA to deliver top-notch hardwood flooring services that resonate with the spirit of our great city. Contact us today to start your hardwood flooring journey!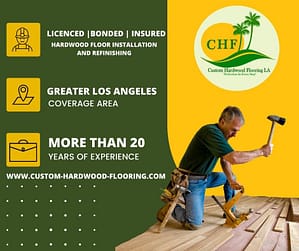 Some popular tourist attractions in Los Angeles.