Hardwood Flooring Pacific Palisades
Custom Hardwood Flooring  have been proudly providing Pacific Palisades and its neighboring cities, wood flooring services you can count on. Over the years the residents of Pacific Palisades have reached out to us for their hardwood floor refinishing, installation, custom staining and / or wood flooring maintenance such as buffing and re-staining their hardwood floors. Licensed, Insured and Bonded Custom Hardwood Flooring LA delivers dependable services, competitive pricing and quality materials.
The community of Pacific Palisades lies North of Santa Monica and South of Malibu, with the Pacific Ocean and Will Rogers State Beach on its southern boundary its one of the most beautiful places in the Los Angeles County.  The Western boundary is located in the Castellammare area at the J. Paul Getty Museum making it a tourist destination.  The Northeast boundary is at the periphery of the Riviera Country Club where people can enjoy the sunny weather of Southern California. 
The Northern boundaries are provided by the picturesque and rugged Santa Monica mountains where year long hiking, camping and out door activities are just a local favorite things to do. With 27,000 residents, 9,400 homes, residential units and businesses CHFLA is always looking forward to provide quality hardwood flooring services that its residents can count on.
Hardwood Flooring Pacific Palisades | Schedule For A Free OnSite Estimate
Hardwood Floor Refinishing, Installation, Repair and Restoration
Hardwood Flooring Pacific Palisades and its neighboring cities can count on! professional hardwood flooring services.
Connie Mapue
Hardwood Floor Installation
We could not be more happier with our experience with this company. We had them installed hardwood flooring in our home and the over all experience was just impressive. From meeting with Uri, to putting back the furniture after the installation of the wood flooring, everything was done professionally and efficiently. A wonderful flooring company to work with and made us feel that we were taken cared of with our wood flooring needs. Will definitely hire them again. Thank you.
Esparza Painting
Hardwood Floor Staining
It is rare that you get to work with hardwood flooring companies that are professional and considerate of other crafts that works on the same project. CHF was such a pleasure to work with. We did a painting project that they were the ones who installed the wood flooring and they needed to stain and refinish it as well. With work schedules overlapping and deadlines closing in they worked and coordinated with us in such a manner that we don't normally see with other contractors. They were polite, professional and considerate. After the wood flooring installed we did our painting when we were done with that they came in and was ever so careful to not mess up with our paint job especially on the base boards. We didn't even have to do any re-touch which is always almost the case with all the other flooring companies we have dealt with. They did a very good job with the stain and refinishing of the floor. Turned out to be beautiful and our client was very happy. Will be looking forward to working with them again.
Thermal Terminator
The best wood flooring company so far that we had worked with. We had them installed hardwood floors throughout the house and it was done very professionally and with much attention to details. The wood staining of the floor was also very impressive and Uri was very patient with us during the decision making process. They put in stain samples on the floor and worked with for me and my husband to come up with exactly the color we wanted for the floor. I can get very picky but they were patient and caring. Needless to say we are very happy with the results.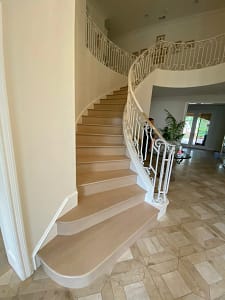 Top Hardwoods for LA Climate: An Expert Guide Los Angeles's unique Mediterranean climate, characterized by warm, dry summers and mild, wet winters, demands specific considerations
Read More »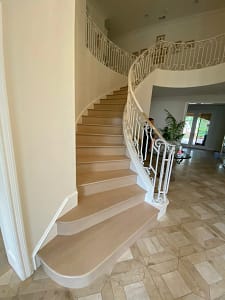 Top Hardwoods for LA Climate: An Expert Guide Los Angeles's unique Mediterranean climate, characterized by warm, dry summers and mild, wet winters, demands specific considerations
Read More »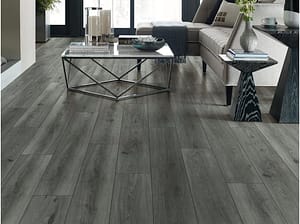 Luxury Vinyl Plank Flooring: Elevate Your Home Emerging as a shining star in the ever-evolving home design landscape, Luxury vinyl plank flooring has made its way to
Read More »
Which hardwood is best for flooring?
Is hardwood really better than laminate?
Is hardwood cheaper than engineered hardwood?
Is bamboo floor better than hardwood?
Read More »
Top 6 Wood Floor Stain Color Trends Today Explore six hardwood flooring stain color trends that are currently making waves in interior design. Check Out
Read More »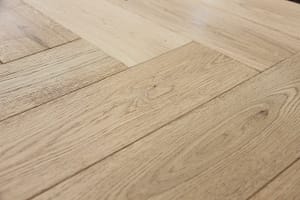 Parquet Flooring: Top 5 Parquet Flooring Installation Styles Parquet wood flooring is a highly creative and beautiful option that can elevate the look of any
Read More »
How To Refinish Hardwood Floors? RESTORING BACK THE BEAUTY OF YOUR HARDWOOD FLOORS Hardwood Floor Refinishing How to Refinish Hardwood Floors? One sure way to restore
Read More »