Engineered Hardwood Flooring 101
Wanting to install engineered hardwood flooring in your home? Here are a few tidbits for you to be better informed on installing wood flooring that is engineered.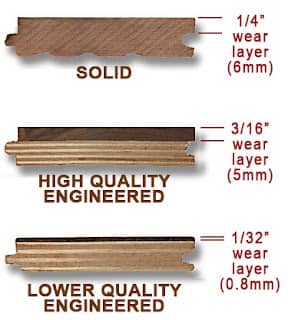 Engineered Hardwood Flooring in LA
Engineered hardwood flooring looks just like solid hardwood floors because it is indeed made of real wood. But in comparison to it's solid wood flooring counterpart, only the top layer is made of real wood while underneath is "engineered planks" – this is to give the wood layer stabilization from wood's natural way of contacting and expansion. 
This results to greater resistance to humidity changes. Engineered hardwood floors also allows wood flooring installation in below grade or directly over a concrete sub-floor, where solid hardwood flooring is not recommended.
Over all engineered hardwood flooring is an alternative flooring to install for those who are looking for a much cost-effective material compared to solid wood floors. It gives the same warmth, increase in home value and beauty that hardwood floors brings in to your home. 
The top layer that is of real wood is constructed with plywood, lumber or medium-density fiberboard (MDF) core. This allows for the natural movement in the wood, making it stronger and more stable than a single piece of wood, perfect for humidity- prone areas like basements or homes with concrete sub-floors. 
Engineered hardwood floors are less likely to twist and buckle from seasonal and environmental changes.  Lastly, depending on the thickness of the engineered flooring, it can be sanded and refinished a couple of times. This will allow the homeowners to take care of the wear and tear on the wood floors, throughout its lifetime. Unfinished Engineered hardwood floors can also be stained and will give you the ability to choose any stain color your heart desires. 
Having engineered wood sanded, stained and refinished will require additional time to complete the installation process. Pre-finished engineered hardwood floors are recommended if there is some issue in time for it cuts short the installation process. Pre-finished engineered wood floors are already stained and finished and are ready to be installed after the required period of acclimation.
At the end of the day, the choice on what specific wood flooring you choose  should depend on your budget, deadline to complete your hardwood flooring project, lifestyle and the location on where you want the wood flooring installed. An extensive variety of wood, color, widths and lengths are available for you. 
Make sure that your hardwood floors are installed professionally by experienced and licensed wood flooring installers. Doing this will ensure that the work is done right the first time and you wont lose the warranty on the wood floors you purchased.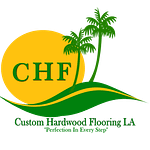 About Custom Hardwood Flooring LA
CHFLA is a family owned hardwood flooring business since 1994. We believe in providing professional hardwood flooring services with the best customer service that we can possibly provide. Licensed, bonded and insured; we have provided hardwood floor refinishing, all types of wood floor installation, custom, staining, sanding, repair and restoration for the Greater Los Angeles area and its neighboring communities.
Need to schedule a free on-site estimate?
Custom Hardwood Floors LA, a flooring contractor, offers Low Price Hardwood Floor Refinishing and Hardwood Floor Installation Services throughout Los Angeles, specializing in Refinishing, Installation, Repairs, Custom Floors, Exotic wood.
Call us today at: 323-799-9954