Why Choose Hardwood Floors?
Hardwood flooring is one of the most stunning additions you can integrate into your home. They add warmth, beauty, and elegance as well as providing a whole list of added benefits. Los Angeles hardwood floors add natural, long-lasting beauty to any home.
Custom Hardwood Flooring in Los Angeles
Installation of Hardwood Floors (or refinishing of existing hardwood) increases the value of your home instantly, and can even provide the advantage needed for a quicker sale in today's competitive housing market.
Costs less in the long run than other types of flooring.
Properly maintained, hardwood floors can last a lifetime.
Hardwood floors are more sanitary than other types of flooring.
Hardwood floors are hypo-allergenic, trapping fewer allergens, bacteria, and dust mites than other flooring option
Hardwood floors help to improve air quality.
Hardwood flooring is easy to maintain when compared to some other types of flooring.
There is a wide range of wood species, color, grain variation, and staining to choose from, to match your style.
Hardwood floors can be repaired if damaged
It's always an option to have your floor refinished if you would like to renew it.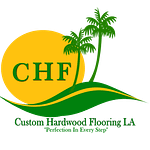 About Custom Hardwood Flooring LA
CHFLA is a family owned hardwood flooring business since 1994. We believe in providing professional hardwood flooring services with the best customer service that we can possibly provide. Licensed, bonded and insured; we have provided hardwood floor refinishing, all types of wood floor installation, custom, staining, sanding, repair and restoration for the Greater Los Angeles area and its neighboring communities.
Need to schedule a free on-site estimate?
Custom Hardwood Floors LA, a flooring contractor, offers Low Price Hardwood Floor Refinishing and Hardwood Floor Installation Services throughout Los Angeles, specializing in Refinishing, Installation, Repairs, Custom Floors, Exotic wood.
Call us today at: 323-799-9954