Prepping Up Your Hardwood Floor For The Holidays
Like the song says "Its beginning to look like Christmas!", and with it comes all the holiday cheers and preparation. This is the time of the year when relatives and friends comes over your house and gives you the chance to show off your cooking, fashion and home design prowess. Top on the list to give attention to (well maybe next to the turkey and holiday gifts of course!) is your hardwood floor! When everyone starts coming in your house to give you their holiday love and wishes your hardwood floor gets the most beating. But no worries, hardwood floors are designed to weather out exactly this kind of holiday traffic with a little help from you.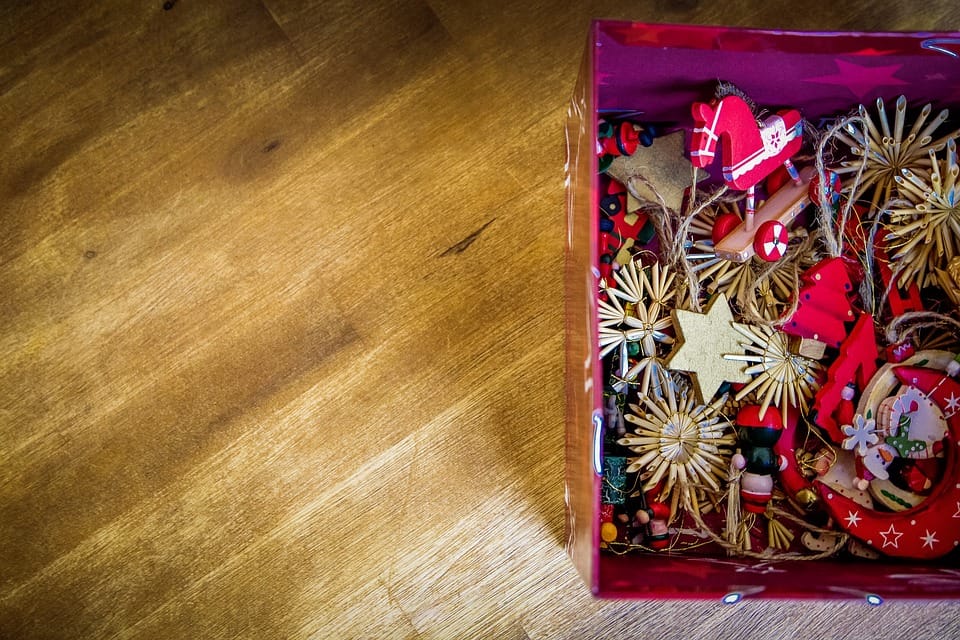 Hardwood Floor Care For The Holidays
You might want to start putting some door rugs so your guests will have something to wipe their shoes and boots on. This helps prevent dust, dirt, and water from getting into your home and onto your hardwood flooring. It would also help if you can put rugs or area carpets on hallways, entryways, and any other high traffic area that you have hardwood flooring on.
If you are a guest and you know that you are going to a house with hardwood flooring on, please be an angel and avoid wearing pointy metal stiletto high-heeled shoes. This kind of footwear can damage the hardwood floor by denting and scratching them. If you really need to wear such shoes, there are heel caps that can be purchase at retail stores. This way all you really bring into the house is good old jolly cheers!
Before your hosting debut arrives we recommend having your hardwood floor buffed. Buffing hardwood floors is basically lightly sanding the floor after which a finish will be applied. This will polish and give your wood flooring a clean and good as new look in time for your event. If currently, your hardwood floor has deep scratches or dents, having it sanded and refinished will surely take care of this problem. Also the added polyurethane finish will act as added protection to your wood floors. Sanding and having your hardwood floor refinished will require a few days, depending on how big the room's square footage is. Whether you need hardwood floor buffing or hardwood floor sanding and refinishing, it is best that you plan ahead. Call your Los Angeles floor specialist to schedule for an estimate and they'll take it from there.
The holidays are not the holidays without the festivities of food and drinks. Amidst all the excitement spills are a given. When this happens its imperative that any kind of spills be wiped away immediately and make sure that the spot is completely dry. Water or any liquid on wood flooring that is left unattended can cause problems and damages such as warping and molds.
Wood is an organic material. Normally, they respond to change in temperature. Hot makes it contract and cold makes wood expand. Keep thermostat at room temperature. Also, this will make everyone comfy as you enjoy each other's company this holiday season.
Last but not the least, Enjoy! For sure all your holiday decors and trimmings is well complimented by your hardwood floor. We can just imagine just how warm and elegant your parties will be no matter how big or simple they may be. That is the beauty of having hardwood floors installed in your home and it is best showcased during this time of the year. From all of us here in Custom Hardwood Flooring LA, we wish you a blessed holiday and may you have peace, good health and love this coming New Year!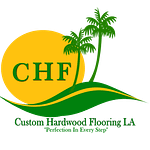 About Custom Hardwood Flooring LA
CHFLA is a family owned hardwood flooring business since 1994. We believe in providing professional hardwood flooring services with the best customer service that we can possibly provide. Licensed, bonded and insured; we have provided hardwood floor refinishing, all types of wood floor installation, custom, staining, sanding, repair and restoration for the Greater Los Angeles area and its neighboring communities.
Need to schedule a free on-site estimate?
Custom Hardwood Floors LA, a flooring contractor, offers Low Price Hardwood Floor Refinishing and Hardwood Floor Installation Services throughout Los Angeles, specializing in Refinishing, Installation, Repairs, Custom Floors, Exotic wood.
Call us today at: 323-799-9954